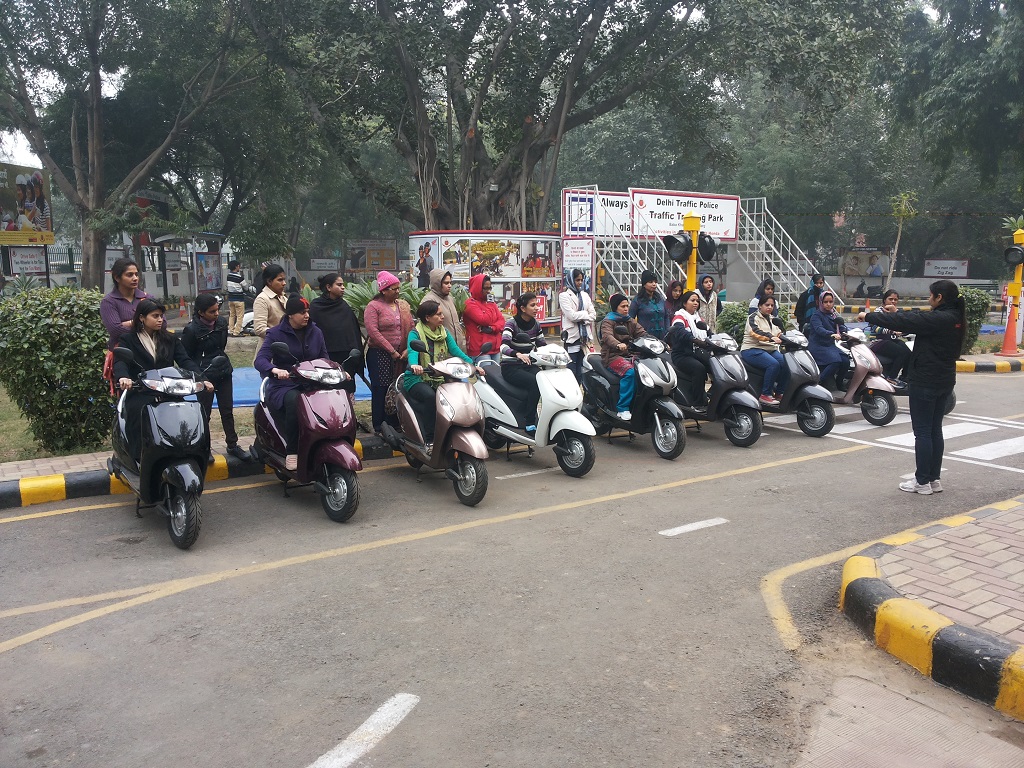 More than 710 females learn two-wheeler riding in just 4 days!
Honda 'DreamRiding' drive continues till January 13, 2015
Females just need to mail at dreamriding@ttpdelhi.in for free session of 'Dream Riding'
28 dedicated Safety instructors at Honda's traffic parks (Roshanara Bagh, Baba Kharak Singh Marg)
Promoting road safety in the Capital, Honda Motorcycle & Scooter India Pvt. Ltd. (HMSI) is ensuring thatfemales in Delhi ride in 2015 with new confidence.
Honda has launched a unique "Dream Riding" initiative which empowers females to learn safe two-wheeler riding in a single day. The program concludes on 13th Jan 2015.
Honda's "Dream Riding" is emerging as a lifeline for every female in Delhi who desires to become independent and empower themselves through mobility.
Honda instructors are overwhelmed by the huge response of Delhi females. More than 700 females in the Capital have practically learnt safe two-wheeler riding in just 4 days. Already more than 2500 females have registered for Honda Dreamriding and new registrations are pouring on daily basis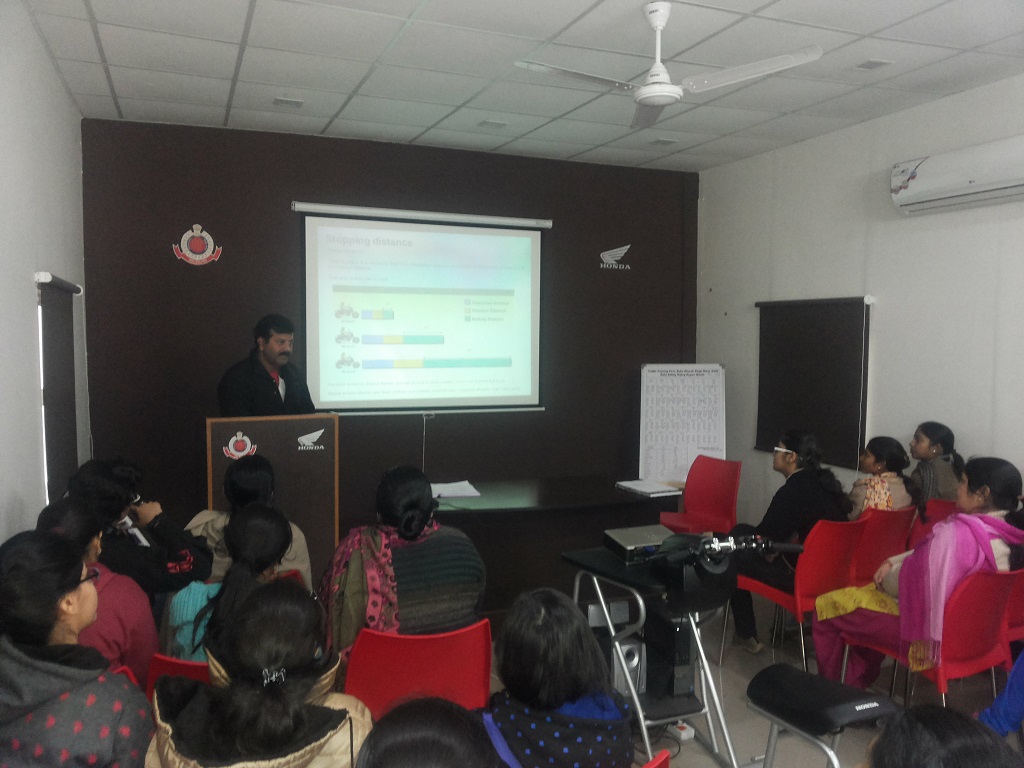 Daily a strong team of 28 skilled Honda safety instructors are training Delhi women at Honda's traffic training parks at Roshanara Bagh and Baba Kharak Singh Marg.
To learn riding under Honda's free of cost "Dream Riding" initiative, any female above 18 years of age simply has to drop a mail with their details on the e-mail id:  dreamriding@ttpdelhi.in Honda's safety instructors shall get in touch with them and help them learn two-wheeler riding at Traffic Training Park.
Encouraged by the unprecedented response of Delhi females to learn safe riding at Roshanara Bagh traffic park, Mr. Yadvinder S. Guleria, Vice President-Sales & Marketing, Honda Motorcycle & Scooter India Pvt. Ltd. said, "This initiative sprung from the overwhelming response received from women in Delhi after opening of two Honda's Traffic Training Parks at Roshanara Bagh and Baba Kharak Singh Marg with the support of Delhi Traffic Police.  From 18 year old college students to 45 plus home-makers and working women – Delhi females are appreciating this unique road safety initiative."
For many like the 22 year old Anshu Garg who's undergoing a professional course, Honda's initiative has come as a blessing. Recounting her experience, Anshu said," While there are many driving schools, i had never heard of a two-wheeler riding school. When i heard that Honda has taken this first step, I was excited. I strongly recommend Honda's Dream riding for every female in Delhi. Right from basics taught in theory sessions to actual riding under supervision of female instructors, I went very comfortable and learnt much more than my expectations. My journey of being completely independent starts today. Already, I feel that I have got wind in my wings."