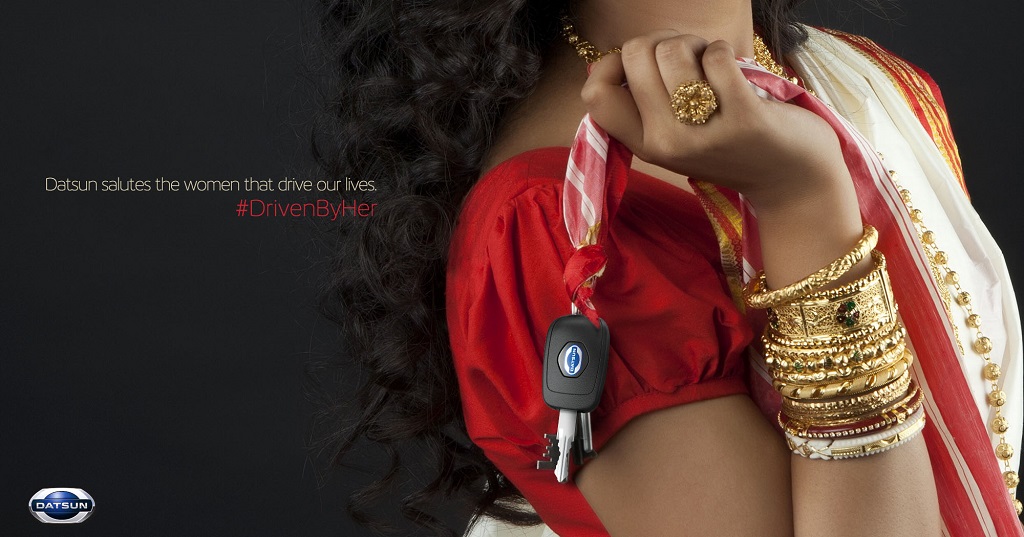 -Rolls out special offer on International Women's Day-
NEW DELHI, India (07 March, 2017) — Datsun India has announced a special offer for women thinking of buying a car on International Women's Day, March 8. As part of its efforts to reach out to people working to realize their dreams of car ownership, Datsun is offering a special benefit of INR 8000 on the purchase of a Datsun redi-GO to show its respect and appreciation for women.
Additionally, Datsun India has rolled out a special online campaign, #DrivenByHer, to celebrate contemporary women, challenge existing mindsets towards women drivers in society, and encourage and support them. On Datsun Facebook and Twitter pages you will see men sharing their stories about the women who drive them.
Satinder Singh Bajwa, VP Sales, Network and Customer Relations, Nissan Motor India Pvt. Ltd., said: "On International Women's Day we are proud to celebrate the spirit of womanhood and their achievements through a special offer. Datsun is offering this special benefit for women customers who choose to buy a redi-GO. With more women driving and buying cars in India, Datsun believes in being a facilitator to empower women with the added power of individual mobility. Datsun is a challenger brand, and we are pleased to offer this to the women of India in recognition of their success and influence in society."
The special redi-GO benefit offer will be applicable on March 8, International Women's Day, and can be availed at all Nissan and Datsun dealerships across India.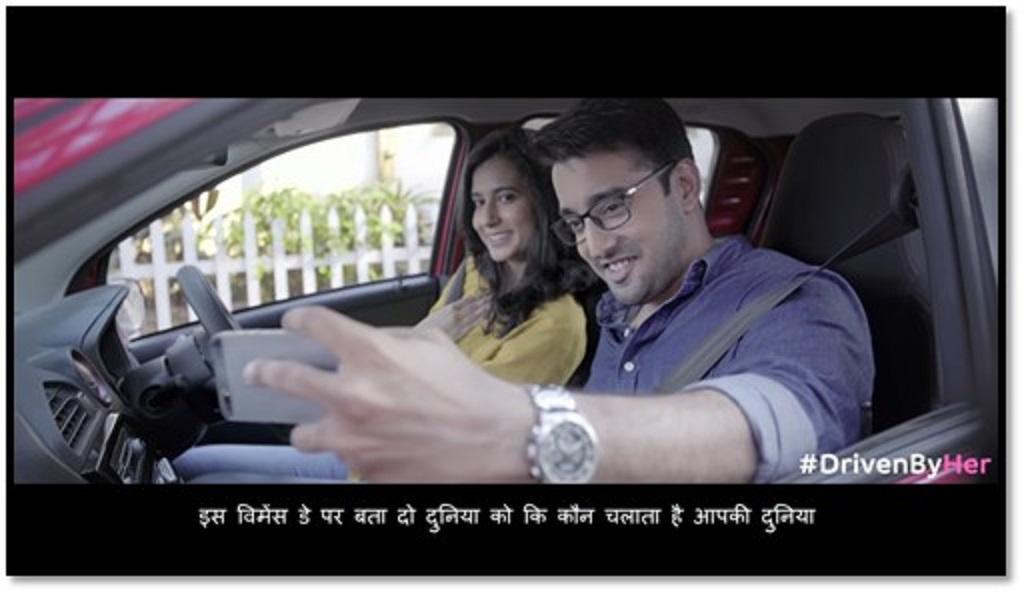 She drives our families, she drives our lives. This #WomensDay celebrate the guiding force that drives you. Watch & join the celebration with Datsun. #DrivenByHer
Datsun redi-GO exemplifies the spirit of young India, the go-getters who rise to the occasion and overcome obstacles to achieve their goals. With best-in-class ground clearance, cabin space, and two-year unlimited kilometers warranty, Datsun redi-GO has redefined the value proposition offered to the young achievers in India. In recognition of its attributes, Datsun redi-GO has bagged seven auto awards including Small Car of Year (NDTV Car & Bike Award), Entry Level Small Car of the Year award (FlyWheel), Viewer's Choice Of The Year (The Auto Show Car India and Bike India Awards 2017), among others.
Link to Datsun India Facebook Page – https://www.facebook.com/DatsunIndiaCars/
Link to Datsun India Twitter Handle – https://twitter.com/search?q=Datsun%20India&src=typd&lang=en
Link to Datsun India You Tube Channel – https://www.youtube.com/watch?v=xEMfA2Pbse8
About Datsun
Nissan Motor Co., Ltd. announced the return of the Datsun brand, Nissan's third global brand alongside Nissan and Infiniti, in March 2012. Datsun provides a sustainable motoring experience to optimistic up-and-coming customers in high-growth markets. Datsun represents 80 years of accumulated Japanese car-making expertise and is an important part of Nissan's DNA. The new Datsun brand stands for Dream, Access and Trust. The overall Datsun customer offer includes a worry-free ownership experience at competitive cost, accessible services, with transparent pricing and dealership proximity. Datsun cars are on sale now in India, Indonesia, Russia and South Africa.
Datsun History
Datsun originated in Japan as DAT-GO (the DAT-car) almost a century ago in 1914. The word DAT means 'lightning-fast' in Japanese but is also a reference to the first letters of family names of the three financiers who supported the business at the time: Den, Aoyama and Takeuchi. Using the same logic, it was promoted as Durable, Attractive and Trustworthy, or DAT for short.
In 1933, Nissan's founding father Yoshisuke Aikawa took over the business with a vision of "mobility for all". The introduction of a light-weight, economical yet resilient car to meet the aspirations of young Japanese people in the early 1930s was named the 'son of DAT' – Datson – which later changed to Datsun. Local engineering and mass-production made the founder's dream a reality.