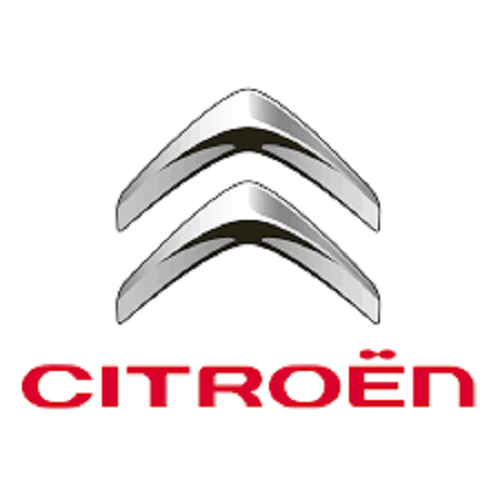 ·         The objective of the research is to understand what comfort means to different people In India and how the idea of comfort has changed over time, including pre COVID-19 and recently when the curve has started flattening in majority of Indian cities
·         The research was conducted across 10 cities in India with total of 1801 respondents from diverse ages and genders.
·         The report is structured in 3 parts:
Ø  The broader concept of Comfort
Ø  Comfort in the context of mobility
Ø  Role a car plays in making drivers and passenger more Comfortable
Citroën India launches an insightful and enthralling report on comfort – 'Comfortology', underlining idea of comfort in India through an extensive survey. The aim of the survey was to understand Indians' view of comfort, where they feel comfortable, what makes them comfortable, how that differs between different age groups, and how that has changed during COVID-19 pandemic. The survey gave an insight into people's perception and understanding of the term comfort; in particular, from the perspective of drivers, passengers, consumers, and potential consumers, before the launch of the first flagship model New Citroën C5 Aircross SUV.
The report is based on face-to-face and telephonic interviews conducted by Innovative Research Services [India] Pvt. Ltd., with over 1,801 Indians of diverse ages, across Delhi, Gurugram, Mumbai, Pune, Ahmedabad, Chennai, Bengaluru, Hyderabad, Kochi, and Kolkata. All the findings from the survey are supported by extensive research in both urban and rural areas.
Contextualising the report, Mr. Roland Bouchara, Senior Vice President, Sales and Marketing, Citroën India, said, "Citroën's idea of 'Comfortology' is not prescriptive – we are not defining or imposing our idea of 'comfort' – it is collaborative; we aim to understand different groups' perception of the same, what it means, how it shapes their expectations and decision-making, particularly in terms of mobility and eventually car purchase."
He further added, "In the modern era, 'comfort' doesn't simply refer to the physical comfort of the driver and passengers. The development of modern vehicles is already placing a new level of importance on comfort for all the occupants of a car. Citroën's philosophy is focused on creating the well-being and therefore a greater peace of mind for people who drive for pleasure, everyday commute or business, ensuring & maximising comfort on all journeys. And while talking of journeys Citroën aims to provide 360⁰ Comfort it includes comfort in the consumer journey starting from Citroën website at home to the phygital network, the La Maison Citroën – the home of Citroën and all other services."
Key data findings from the 'Comfortology' report includes:
•        81% Indians consider 'comfort' a priority when buying a car
•        79% Indians prefer personal vehicle, as mode of transport post COVID-19 lockdown, compared to 61%  pre COVID-19 lockdown
•        66% Indians consider home-cooked meals as their favourite comfort food, post COVID-19 lockdown, as compared to 35% Indians during pre COVID-19 lockdown
•        58% of respondents are comfortable working from home, while 22% describe it as 'very uncomfortable'
•        55% Indians consider incessant exposure to honking, noise and pollution while driving a cause of their discomfort
•        49% Indians find back ache, neck ache and other physical strains the reason, and the same proportion hold traffic and congestion responsible for the lack of comfort
Elaborating on the brand ethos, Mr. Roland Bouchara, stated, "Today, globally, the brand's leadership is illustrated by its "unique comfort" signature and embodied by the five key aims of the Citroën Advanced Comfort® Programme illustrated in the new Citroën C5 Aircross SUV the flagship vehicle from the Citroën brand which will be launched soon across India:
1.      Flying Carpet Effect for cushioning the discomfort from road bumps through the Progressive Hydraulic Cushion equipped suspension system, exclusively developed by Citroën.
2.      A stress-free travel environment Cocooned in Comfort with Acoustic Windscreen & Front Window glasses, Advanced Comfort seats with memory foam and 3 individually adjustable, reclining & modular rear seats that fold flat to offer a class leading boot space.
3.      Panoramic Life with brighter and airier cabin and relaxing views of the scenery outside especially with its Panoramic Sunroof (Top end variant)
4.      Intuitive Technologies to simplify life on-board which include the unique Grip Control System with multiple drive surface options, Blind Spot Monitoring System, Park Assist feature which enables you to park the car with only the brake and accelerator control while the car steers itself, Foot Operated Electric Tailgate (Top end variant), Engine Stop & Start function, a 12.3 inch Digital Driver Display, a 8 inch Infotainment Touchscreen with Phone Mirroring function, Apple CarPlay™ & Android Auto amongst a host of other technological features. Powerful yet refined 2.0 litre Diesel Engine and 8-speed "Efficient Automatic Transmission" with Shift and Park by wire control, that will provide a fuel efficient and comfortable drive.
All of the above elements of the Citroën Advanced Comfort® clubbed together with the seamless customer experience that we offer in India are aimed to offer Products and Services created differently for the well-being of our customers and to move the society onwards."
A comprehensive 'Comofortology' report is available post 01 February 2021 on https://www.citroen.in/