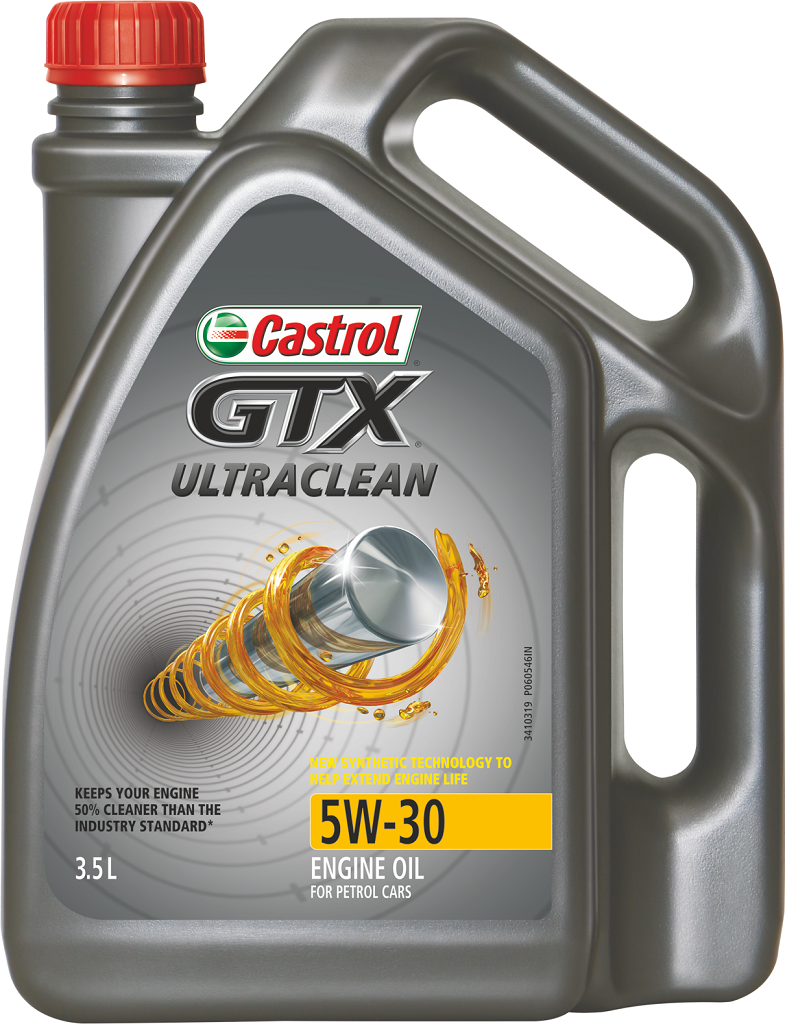 Helps keep car engines 50% cleaner than tough industry limits
Castrol GTX Ultraclean, the cleanest GTX ever, has recently been launched across India. This is the second market globally where Castrol GTX Ultraclean has been launched.
Castrol GTX Ultraclean's synthetic technology delivers superior performance and helps to extend engine life.
The modern world creates difficult challenges for cars, with heat, tough driving conditions and combustion contaminants – all of which can lead to sludge formation which potentially shortens engine life. Sludge deposits build up in vital oil-ways and can prevent oil from protecting the engine.
Castrol GTX Ultraclean has a Double Action formula which cleans away old sludge, and protects against new sludge formation, giving more control over dirt in today's challenging driving conditions.
Castrol GTX Ultraclean provides:
50% superior sludge protection compared to tough industry limits*
Advanced protection against viscosity and thermal breakdown
Superior protection against high temperature deposits
Premium quality base oils and anti-wear additives that help extend the life of your engine
Castrol GTX Ultraclean is a part-synthetic 5W-30 viscosity engine oil for petrol cars, meeting and exceeding API SN specifications. It is available in 500 ml, 3 litres and 3.5 litre pack sizes at most leading retail outlets across the country.
*50% cleaner than the API SN limit as measured in the ASTM Sequence VG sludge test
About Castrol:
Castrol, one of the world's leading lubricant brands, has a proud heritage of innovation and fuelling the dreams of pioneers. Our passion for performance, combined with a philosophy of working in partnership with manufacturers, has enabled Castrol to develop lubricants and greases that have been at the heart of numerous technological feats on land, air, sea and space for over 100 years.
Castrol is part of the BP group and serves customers and consumers in over 140 countries in the automotive, marine, industrial and energy production sectors. Our branded products are recognized globally for innovation and high performance through our commitment to premium quality and cutting-edge technology. To find out more about Castrol please visit www.castrol.co.in