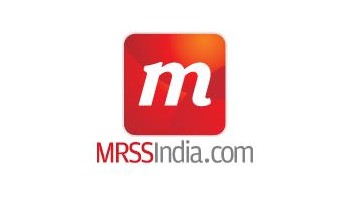 Mumbai, April, 2017: BSE-SME listed Majestic Research Services and Solutions Ltd has won a contract from United Nations Industrial Development Organization to conduct a survey covering 200 auto ancillary firms across the country.
In addition to automotive component manufacturers, the study will also approach nearly 25 automobile companies across different vehicle manufacturing categories to understand their views in terms of firm level of innovation.
Expressing pleasure at winning the mandate, ChandramouliGuin, Client Servicing Director, Majestic Research Services and Solutions Ltd, said, "We hope to complete the survey in 3-month time-period and be a part of the process to strengthen the Indian SMEs engaged in the automotive component manufacturing business and help them graduate to international standards and be a part of the global automotive supply chain."
UNIDO jointly with Automotive Component Manufacturing Association Of India (ACMA) intends to bridge the technological need-gap of the Indian automotive industry and make it globally competitive both in terms of internal and external practices.
Commenting on being associated with UNIDO, Raj Sharma, chairman, MRSS India said,"This mandate further strengthens our foray into the B2G market research space, which we foresee as a key growth driver of our revenues growing forward. This project will provide us with a good platform for further study opportunities in the domains that include SME, automotive, specialized agencies and associations."
The survey by MRSS India will include a study of auto component firms focusing on their innovative capacity and capabilities and provide them with necessary inputs for designing evidence based interventions. It will also establish the baseline for evaluation of the impacts of future interventions in this segment.
In addition to the above, the study would understand the innovation process in the automotive component supplier segment and help them decide on the option to innovate or otherwise, obstacles and barrier to innovations that are currently being faced by low end suppliers.
About MRSS India: MRSS India relies exhaustively on usage of technology for data acquisition offering reliability, validity and faster turnaround times to its clients. The company has wide range of offerings such as Eye Tracking, Mobile Analytics, Video Analysis, Facial Recognition, Digital Tracking, Online Communities, Neuroscience, Emotional Analysis, Automated Audience Measurement, Sensory Sciences, etc. It is India's 1st and only listed Market Research Company, also a member of MRSI and DIN (Digital Insight Network – Global). It is the subsidiary of Majestic Market Research Support Services Limited, – One of Asia's largest full service market research firm. MMRSS is a member of ESOMAR, QRCA, MRA, etc. with presence in 18 countries across Middle East and Asia Pacific region.