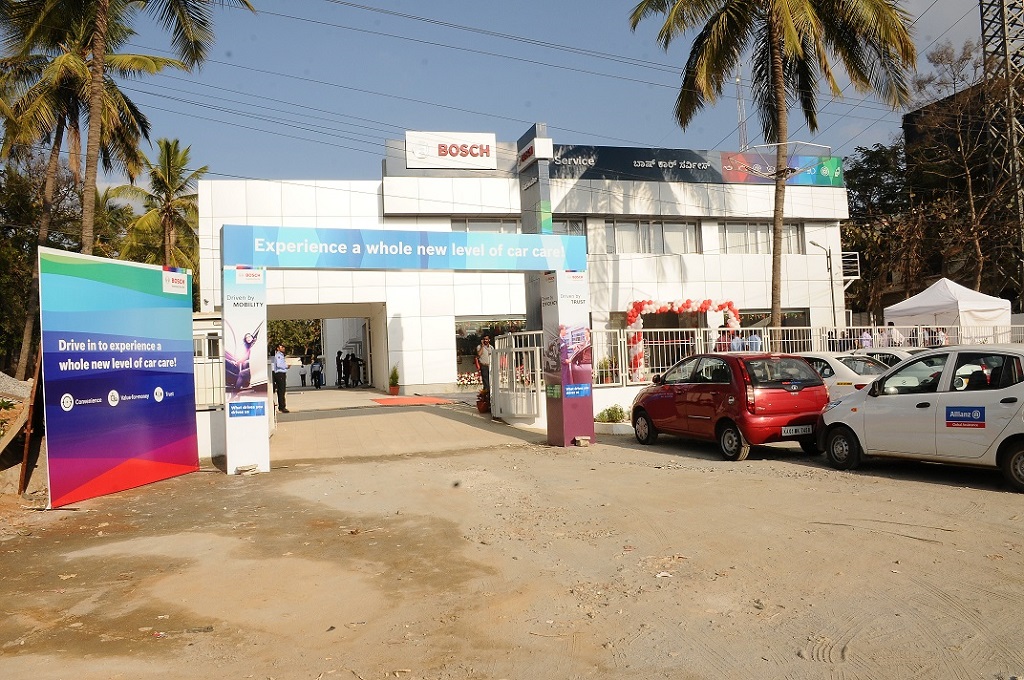 To provide high quality service to multi-brand cars
Fully owned Bosch Car Service Centre is equipped with state-of-the-art facilities to enhance customer experience.
Service centre to act as a model workshop for existing Bosch Car Service franchisees
Bengaluru – Bosch Limited inaugurated its first Company Owned Company Operated (CoCo) Bosch Car Service Centre in Bengaluru on January 19, 2017. The centre was inaugurated by Mr.Soumitra Bhattacharya, President, Bosch Group India.
The service centre will provide high quality services with state-of-the-art equipment for multi-brand cars.  Addressing the need created by an increasing customer demand, technological products & systems,  growing pre-owned car sales in the market and number of cars coming out of the warranty period, Bosch has established the CoCo Bosch Car Service Centre and further plans to add 700 more car service centres under the franchisee model in the next 5 years.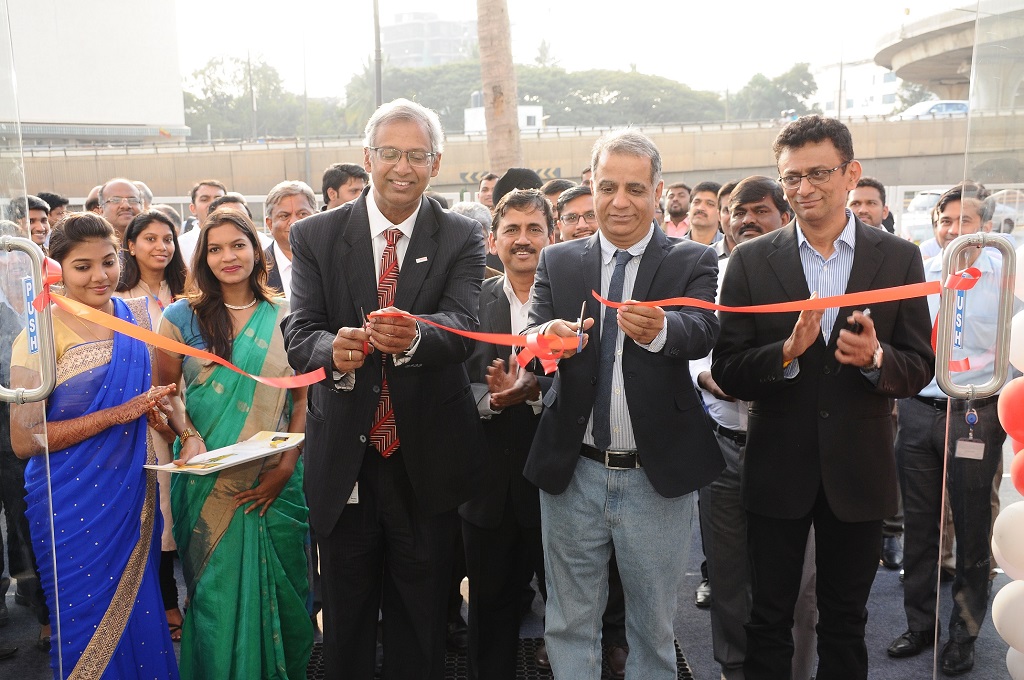 "The CoCo Bosch Car Service Centre will act as model workshop and issue fresh guidelines to upgrade existing and new Franchisee Bosch Car Service Centres. Through multi-brand car repair workshop concepts, we would like to establish high quality repair workshops to support customers across the country.  Depending on the size of the workshop, the centres will be equipped to service around 300 to 750 cars in a month ", says Mr. Vijay Pandey, Regional President, Automotive Aftermarket, Bosch Limited.
The CoCo Bosch Car Service Centre, situated on NH-7 at Electronic City Phase-2, is spread across 20,000 sq. ft., with 14 service bays. The Centre is equipped with state-of-the-art Bosch equipment such as Wheel Aligner and Balancer, Tyre Changer, Nitrogen Tyre Inflator, KTS (ECU diagnostic scanner with ESI software for vehicle diagnosis and troubleshooting), 2-Post and 4-Pole Lifts, AC Service Machine, Headlight aligner, automated car wash and more.  The centre is also equipped with accident repair facility with latest Collision Repair System, Paint Booth etc.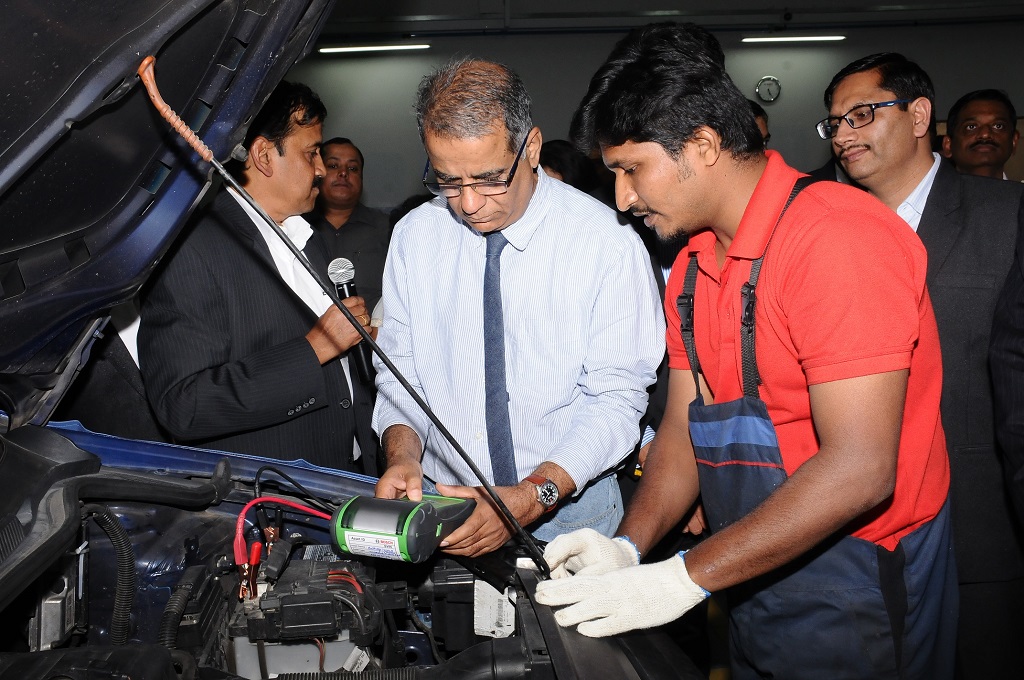 Bosch believes in its founder Robert Bosch's philosophy "I have always acted according to the principle that I would rather lose money than trust."  In accordance, the CoCo Bosch Car Service centre has established a "Zero Trust Loss" policy and would be driving this in their mobility services to take it to highest level of customer experience.
To increase customer satisfaction and enhance overall customer experience, a Customer Lounge is installed at the service centre with working docks, information kiosks, free Wi-Fi connectivity, coffee/ TV lounge and other amenities. The centre will also provide car pick up/drop facility at an economical service cost enhancing customer convenience.
There are 35 employees currently working at the workstation.  The range of services include Routine Maintenance, ECU Diagnostics, Brake Service, Clutch Overhaul, Suspension System, AC diagnostics and service, aggregate repairs, body repairs and painting, wheel balancing & tyre service and car wash, detailing.  The centre also plans to offer value added services like 24*7 Road Side Assistance, Pre-owned Car Inspection, Certification and Extended Warranty, Easy EMI payments etc.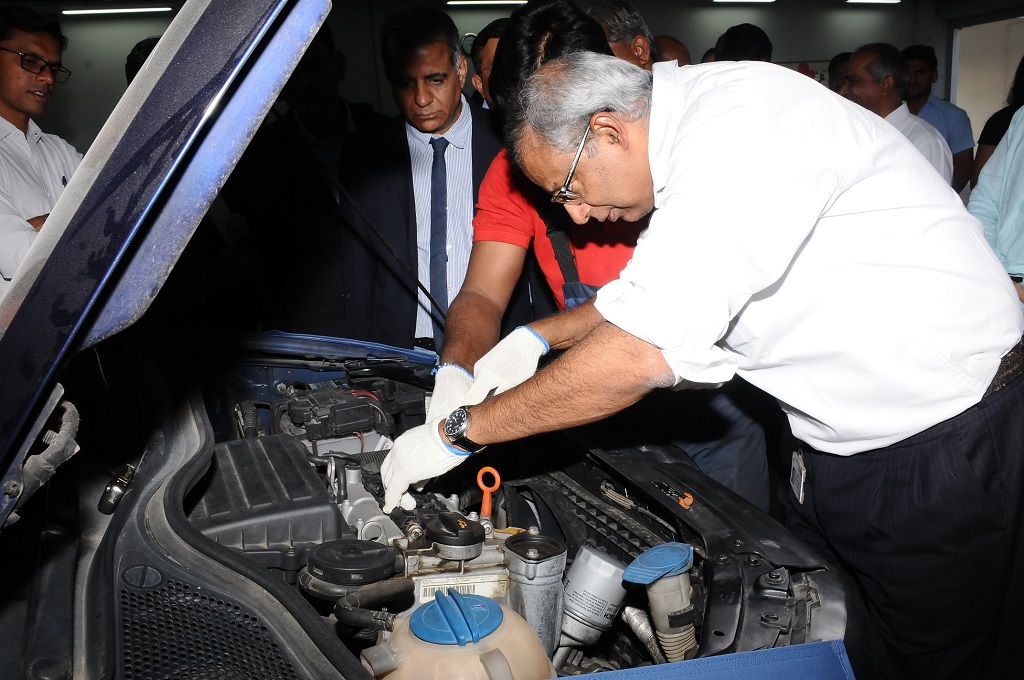 The centre is also equipped with an in-house training centre offering training programs on various Bosch & Non-Bosch products, systems and technology.  The training centre is open to technicians, visitors and customers alike.  Water conservation is also a top priority at this car service centre. Water from the service stations is recycled and reused with the help of an Effluent Treatment Plant (ETP).