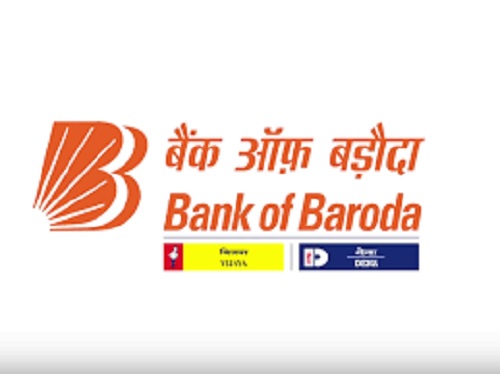 Mumbai, September 18th, 2020: Bank of Baroda, country's leading public sector bank, has taken new initiatives towards improving credit penetration in farm mechanization and in order to take this forward, the Bank took three initiatives in single day, all focused on providing better financial service to farmers and empowering them towards farm mechanization.
Highlights of Initiatives
·         Roll out of 'Cluster Model for Tractor Financing' in 11 Zones
·         MOU with Baroda based Tractor Manufacturer i.e. M/s Gromax Agri Equipment Limited, to provide price discount on Bank finance
·         Pan-India mega disbursement of Tractor Loans
Executive Director, Shri Vikramaditya Singh Khichi, launched the program virtually. Other executives connected through virtual mode were Mr. Rohit Patel, CGM- Rural & Agri Banking, Mr. M V Murali Krishna, GM & Head- Rural & Agri Banking, all Zonal Heads, Regional Heads and Priority Sector In-charge of Zones & Regions along with branches participating in the mega disbursement.
On the occasion, Shri. Khichi said "Agriculture sector is the only resilient sector with least impact by the COVID pandemic. With more than normal monsoon, the economy is expected to revive through contribution from agriculture sector. To boost the credit flow to agriculture segment, Govt of India has launched 3 schemes viz. Agri Infrastructure Fund, Infrastructure Fund for Animal Husbandry & Pradhan Mantri Formalization of Micro Food Enterprises (PM FME), which will be helpful as well. At Bank of Baroda we strive to make our products competitive and improve our processes keeping the customers at the centre. The new cluster model will help in maintaining TAT for customers and improvise the credit quality."
The Bank replicated 'Cluster Model for Tractor Financing' presently operational in Lucknow Zone for additional Zones: Ahmedabad, Baroda, Rajkot, Jaipur, Bhopal, Pune, Hyderabad, Bengaluru, Mangaluru, Meerut and Chandigarh. 'Cluster Model for Tractor Financing' will ensure a focused approach at all levels with dedicated officers being assigned specific roles to ensure a qualitative and compliance oriented growth of the segment apart from reducing the turnaround time.
Secondly, Bank of Baroda entered into an MOU with Baroda based Tractor OEM M/s Gromax Agri Equipment Limited (GAEL). GAEL (erstwhile Mahindra Gujarat Tractor Ltd) is an entity of Mahindra Group, a leading Tractor Manufacturer in India. Besides, Government of Gujarat has a 40% stake in GAEL, which has its registered office and high-tech manufacturing plant spread over 55 acres land in Vadodara, Gujarat.
This MOU will help Bank of Baroda customers to get discount up to Rs. 1, 00,000/- on purchase of tractors directly from the company outlets. Further, on purchase in other states (except Gujarat), a discount up to Rs 15000/- will be given by GAEL in the form of payment of 1st EMI for its 45 HP & 50 HP models.
Thirdly, Bank of Baroda celebrated 'Maha-Disbursement Day' for Tractor Finance and sanctioned 600+ Loans in a single day through Cluster Model wherein few loans have been sanctioned using the Central Processing Centre (CPC). Sanction letters were handed over to eligible farmers at various locations across country.
About Bank of Baroda:
Bank of Baroda ("The Bank") established on 20th July 1908 is a State-owned banking and financial services organisation, headquartered in Vadodara (earlier known as Baroda) in Gujarat, India.
Bank of Baroda is India's leading public sector bank with a strong domestic presence supported by self- service channels. The Bank's distribution network includes 9,500+ branches, 13,400+ ATMs, 1,200+, self-service e-lobbies and 18,000 Business Correspondents. The Bank has a significant international presence with a network of 100 branches/offices of subsidiaries, spanning 20 countries. The Bank has wholly owned subsidiaries including BOB Financial Solutions Limited (erstwhile BOB Cards Ltd.), BOB Capital Markets and Baroda Asset Management India Ltd. Bank of Baroda also has joint ventures for life insurance viz. IndiaFirst Life Insurance Pvt. Ltd. and India Infradebt Ltd., engaged in infrastructure financing. The Bank owns 98.57% in The Nainital Bank. The Bank has also sponsored three Regional Rural Banks namely Baroda Uttar Pradesh Gramin Bank, Baroda Rajasthan Gramin Bank and Baroda Gujarat Gramin Bank.