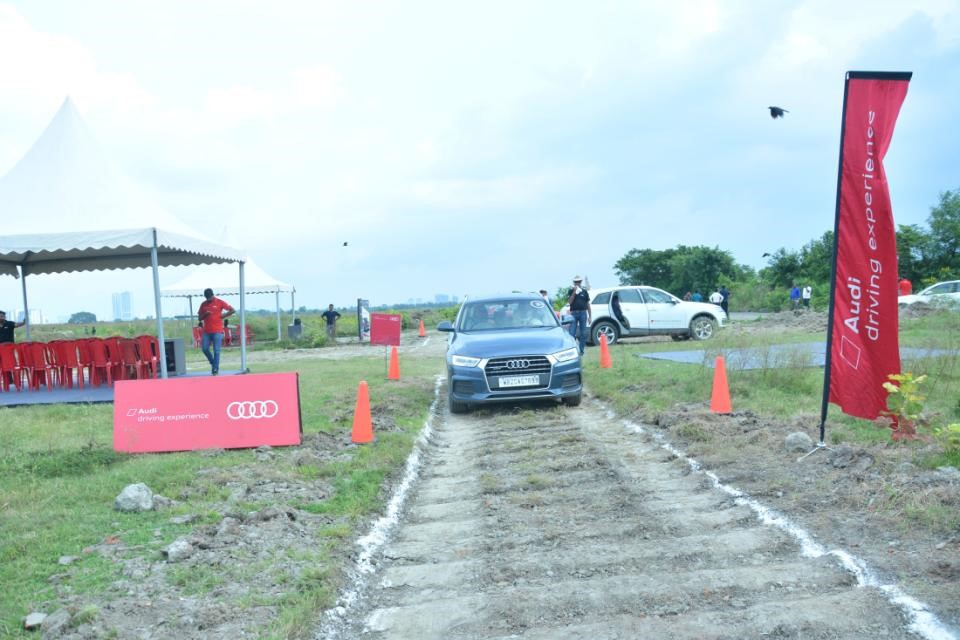 Customers of Audi experienced the finest of Sedans, SUVs and Sports cars from the Audi range in Audi Weekender Drive
Audi Weekender Drive was held in Kolkata on 4th September
"Audi Weekender in Kolkata has been an invaluable experience for us as it gave us an opportunity to showcase the prowess of Audi range to our most important stakeholders – our customers ", said Mr. Joe King, Head, Audi India
Audi India's range of world-class SUVs, Sedans and Sportscars including Audi TT, Audi S5, Audi RS6 and Audi RS7 were available for the drive experience
Audi Instructors trained customers on finer aspects of driving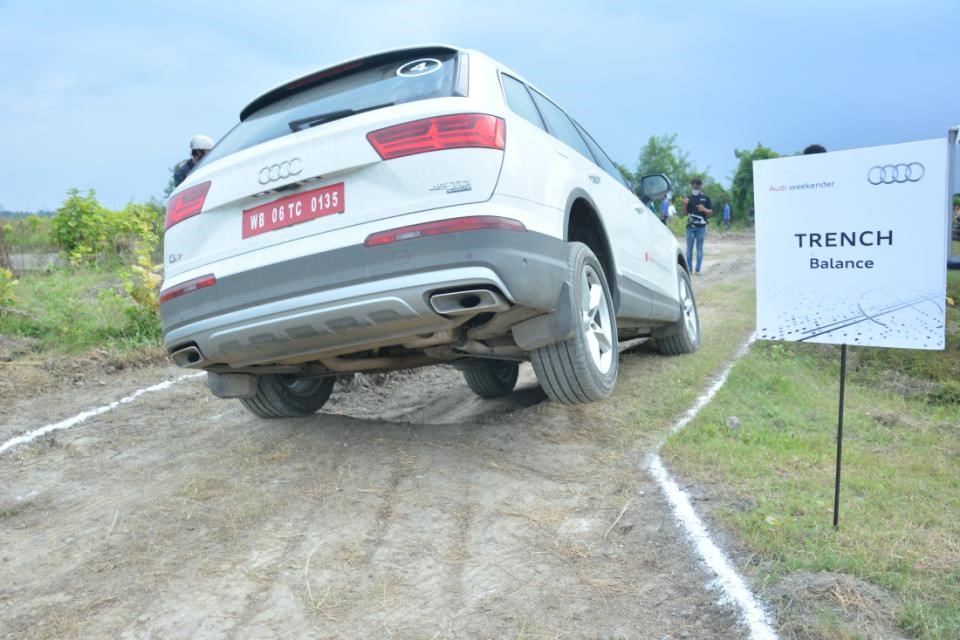 Audi, the German luxury car manufacturer, regaled its customers and enthusiasts through the Audi Weekender drive which was held in Kolkata on 4th September. The fun filled event gave an opportunity to the customers and enthusiasts of Audi to spend their weekend experiencing the power and dynamics of their beloved brand with four rings. The multi-city Audi Weekender drive program offered drives to Audi customers and enthusiasts for a duration of two and a half hours.
"Audi Weekender drive in Kolkata has been an invaluable experience for us as it gave us an opportunity to showcase the prowess of Audi range to our most important stakeholders – our customers. The initiative has helped us in building a positive emotional connect with them. I would like to thank our Audi partner here in Kolkata for making this edition of Audi Weekender drive a stupendous success and an unforgettable affair" said Mr. Joe King, Head, Audi India.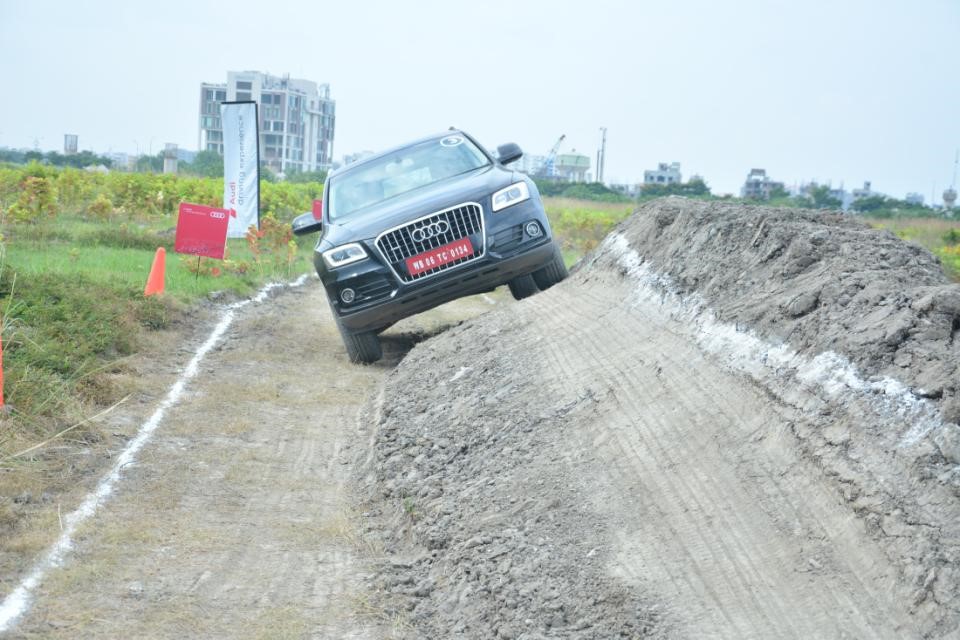 The participating customers and enthusiasts were divided into groups to drive one segment of cars – SUVs, sedans or sports cars. Customers driving Audi SUVs got a chance to drive on specially made off-road track specifically created to test the hardcore off-road capabilities of Audi.
A professional and motivated team of instructors helped the customers experience the power and dynamism of the brand with the four rings. The fans also get an opportunity to get photographed with the Audi range of vehicles available at the venue.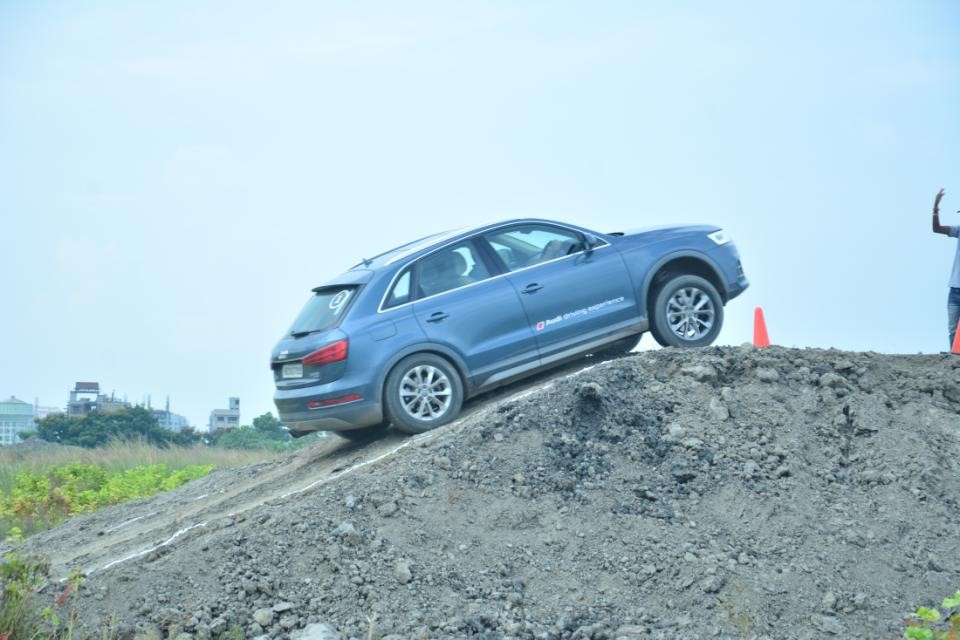 The Audi model range in India includes the Audi A3, Audi A3 Cabriolet, Audi A4, Audi A6, Audi A8 L, Audi Q3, Audi Q5, Audi Q7, Audi TT Coupé, Audi S5 Sportback, Audi RS 6 Avant, Audi RS 7 Sportback and Audi R8 V10 plus available across the various Audi dealerships in the country: Ahmedabad, Bengaluru, Bhopal, Bhubaneswar, Chandigarh, Chennai, Coimbatore, New Delhi, Goa, Gurgaon, Guwahati, Hyderabad, Indore, Jaipur, Kanpur, Karnal, Kochi, Kolkata, Kozhikode, Lucknow, Ludhiana, Madurai, Mangalore, Mumbai, Nagpur, Nashik, Navi Mumbai, Noida, Pune, Rajkot, Raipur, Ranchi, Surat, Thane, Udaipur, Vadodara and Visakhapatnam.