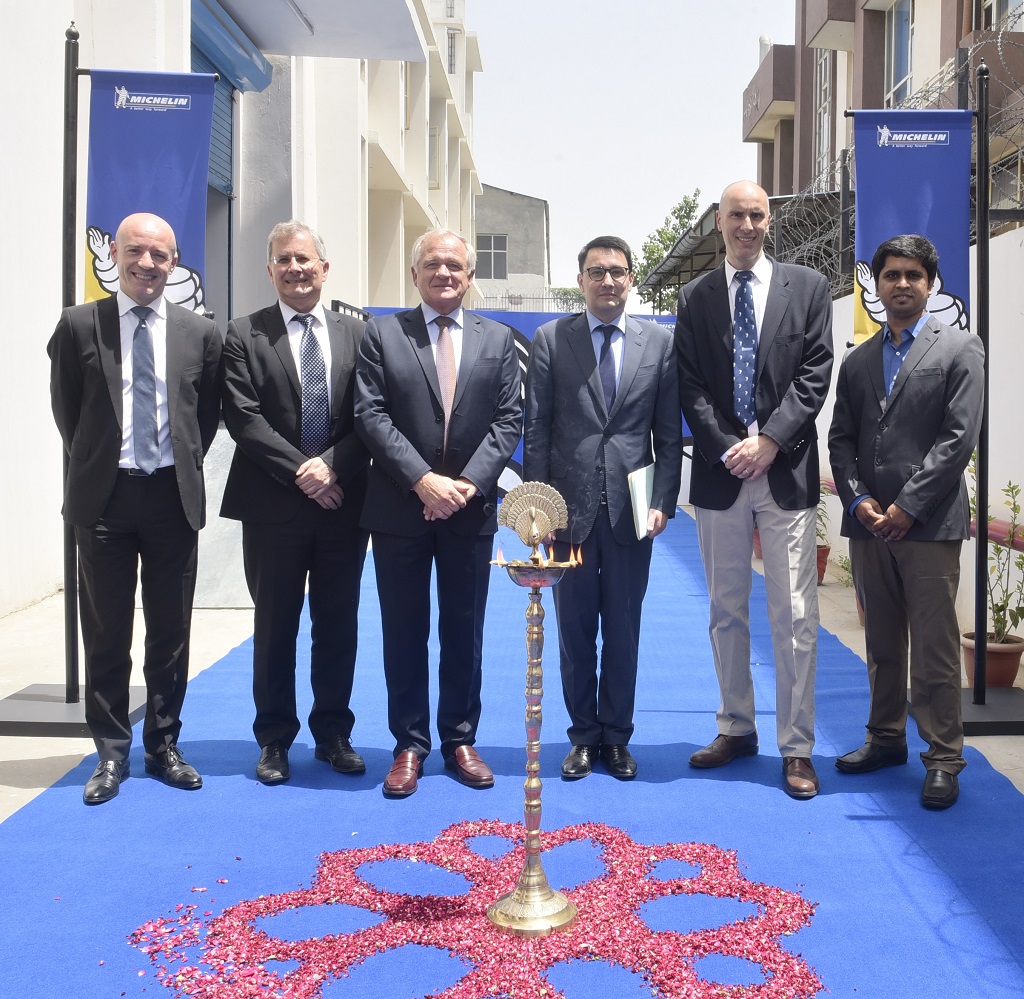 H.E. Mr Alexandre Ziegler, Ambassador of France to India, today formally inaugurated Michelin India's Research and Development Laboratory in Manesar, Haryana. This new state-of-the-art facility expands Michelin India's research and innovation capacity and strengthens its commitment to the mobility industry in the region.
During the inauguration, Ambassador Alexandre Ziegler said: "Our vibrant economic partnership with India is boosted by France's leading companies such as Michelin which actively contribute to "Make in India" and bring research and development technology expertise here. Along with providing innovative products to India and other emerging markets in the region, this technology center will also help augment skilling, thus contributing to the Indian government's National Skill Development Mission, a key parameter for global competitiveness for India."
With an annual R&D budget of more than €700 million, Michelin has over 6,000 employees engaged in research, development and process engineering at Technology Centers in Europe, North America and Asia. The sprawling 3800-square-meter Materials test laboratory at Manesar is an essential resource, providing support to the Michelin Technology Center in Gurgaon. This Technology Center is focused on radial truck and bus tyre R&D and provides technical support to the company's manufacturing facilities in Chennai, China and Thailand.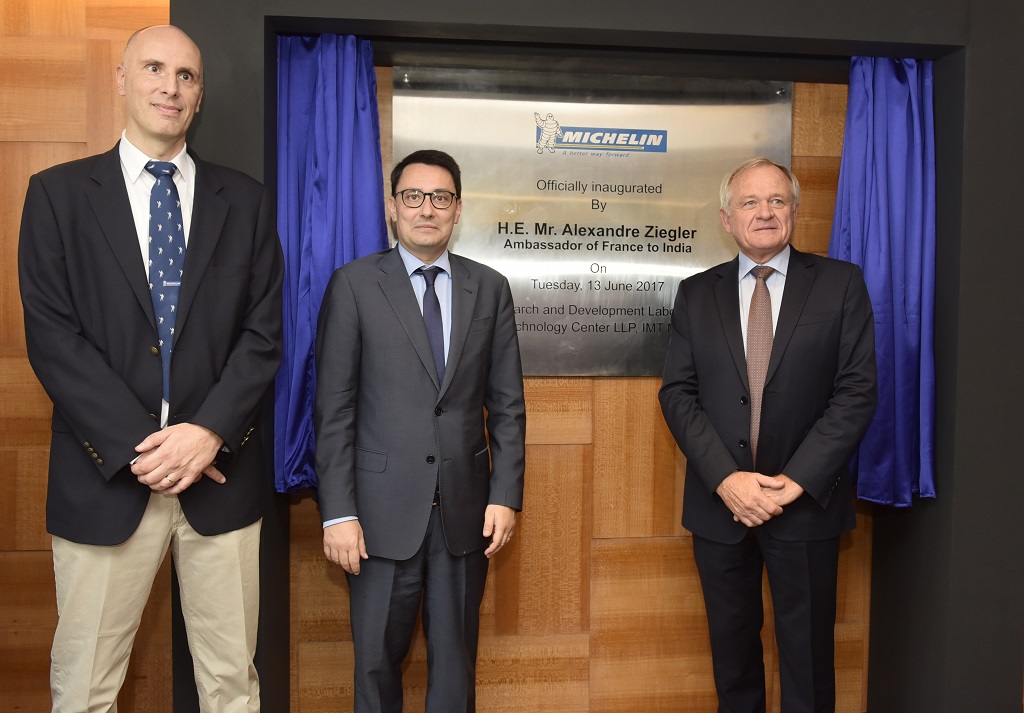 Speaking at this momentous occasion, Philippe Verneuil, President of Michelin Africa, India and Middle East said "Michelin Group is committed to bringing innovation quicker to our markets and better delivering on our customers' expectations. Establishing a Technology Center supported by a materials testing laboratory is a demonstration of the high level of confidence that Michelin Group has for India and the business growth opportunities in the region. This laboratory will provide impetus to our established innovation capabilities in India and will assist with material research for more robust and fuel efficient truck and bus tires."
Serge Godefroid, Managing Director, Michelin India Technology Center said: "We have a dynamic team of highly skilled technical experts who have been selected from premier institutes in India. All of them followed intense training at our research and development facilities in France and the US prior to taking their roles in India. Michelin India's R&D teams are now completely operational to offer our customers across emerging markets more adapted and innovative solutions."
About Michelin
Michelin, the leading tyre company, is dedicated to enhancing its clients' mobility, sustainably; designing and distributing the most suitable tyres, services and solutions for its clients' needs; providing digital services, maps and guides to help enrich trips and travels and make them unique experiences; and developing high-technology materials that serve the mobility industry. Headquartered in Clermont-Ferrand, France, Michelin is present in 170 countries, has 111,700 employees and operates 68 production facilities in 17 countries which together produced 187 million tyres in 2016.