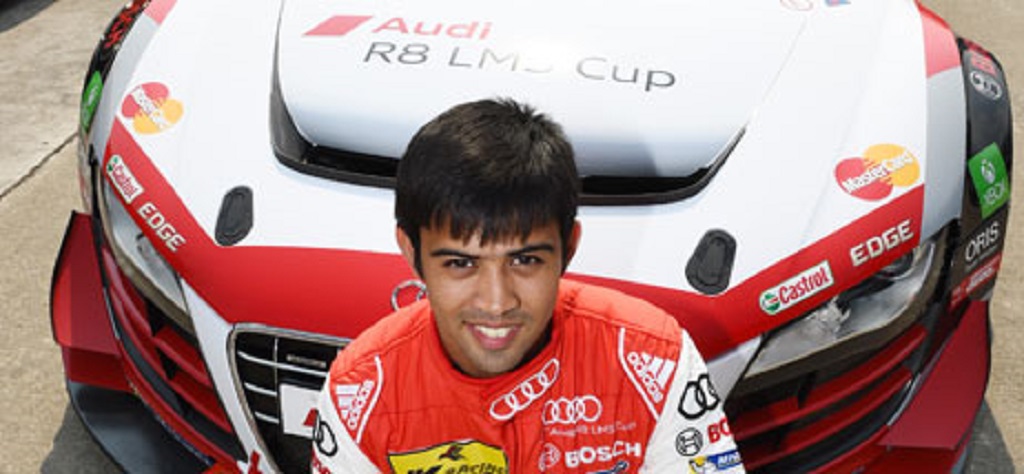 Audi India race talent and Indian GT racing star, Aditya Patel is all geared up to replicate his success at the Audi R8 LMS Cup on May 20th to 22nd at Shanghai International Circuit, Shanghai, China. Set to participate with team Absolute Racing, Aditya will be driving the all new Audi R8 LMS cup car, a sophisticated embodiment of Audi's lightweight design expertise and highest safety standards in a roll cage stressed steel body.
Aditya, with the support from Audi India, JK Tyres and JubilaAudi nt Motorworks participated in the 2015 edition of the championship and produced some impressive results to ultimately finish fourth in the championship standings. The Chennai based racing wizard scored multiple podium finishes and ended his championship campaign with the win at the final race in Shanghai.
 "Last year was a very positive year for me. Yes, I did have a few bad races which dented my hopes of fighting for the top three spots in the championship, but we still managed to put in some good results which helped me secure the drive this year. The aim is to win as many races as possible. I'd like to take this opportunity to thank Audi India, JK tyres, Jubilant Motorworks and GoPro for their support," said Aditya.
Top names of the Motoracing circuit will be participating in the fifth season of the Audi R8 LMS Cup including former Formula One driver Alex Yoong of Malaysia, Chinese motorsport star Cheng Congfu, former female DTM driver Rahel Frey and winner of 2012 cup, Marchy Lee of Hong Kong. Alex won the Audi R8 LMS Cup in 2014 and 2015 while Cheng Congfu was a runner-up in 2015.
With races in China, Taiwan, Malaysia, Thailand and Korea, the Audi R8 LMS Cup competes on Asia's premier circuits and plays a leading role in the development of the regional motorsport.