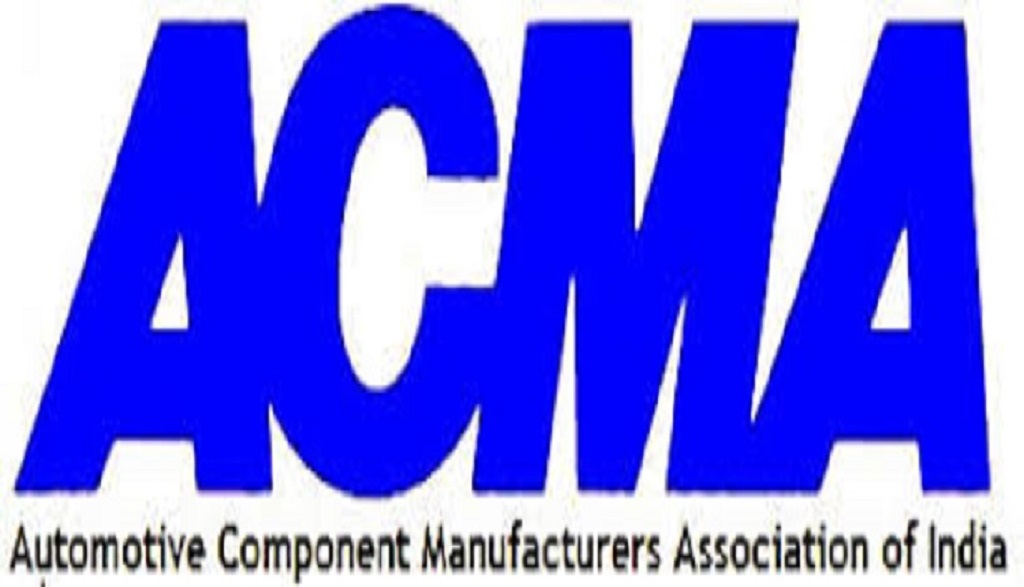 Pune, January 10, 2016: Automotive Component Manufacturers Association of India (ACMA), the apex body representing India's auto component manufacturing industry, hosted the 2ndACT Summit, in Pune. Spread across two days, viz. 9th and 10th January, the summit focused on 'Innovations in Manufacturing- Make in India' as its theme. Mr Anant Geete, Hon'ble Union Minister for Heavy Industries & Public Enterprises, Government of India was the Chief Guest at the inaugural session on 09 January 2016, while Mr. Baba Kalyani, Chairman & Managing Director, Bharat Forge Ltd. was the Chief Guest at the valedictory session on 10 January 2016.
The summit focused on strategic discussions, addressed by noted industry luminaries, on topics ranging from Automation, Digitisation, Future Manufacturing, Innovative business models, Optimizing resources, Zero defect quality and various others. The summit was graced by eminent personalities and dignitaries, like Ashok Taneja, Managing Director & CEO, Shriram Pistons & Rings Ltd, Erich Nessel Hauf, Managing Director & CEO, Daimler India Commercial Vehicles Pvt. Ltd., T. Sarangarajan, Sr Vice President, TAFE, Peter Wells, Head of Logistics and Operations Management & Co-Director at the Centre for Automotive Industry Research, Cardiff University, UK, Abhay Deshpande, Technical Services and Application Development Manager, El DuPont India Pvt. Ltd., Jayant Dawar, Co-Chairman & Managing Director, Sandhar Technologies Ltd., Dr S. Devarajan, Sr. Vice President, Production Engineering, TVS Motors Ltd., Ganesh Mani S, Vice President – Production, Hyundai Motors India Ltd., M. S. Unni Krishnan, Managing Director & CEO, Thermax Ltd., among others.
On the occasion, Mr. Anant Geete, Hon'ble Union Minister for Heavy Industries & Public Enterprises, Government of India said, "I acknowledge the unparalleled efforts put in by the ACMA Centre for Technology (ACT) in guiding the auto component industry to adopt international best practices and bring about awareness on path-breaking technologies and development processes. The issues of environment and technology are becoming critical as we evolve and this summit, is certainly the apt forum to advocate innovation in manufacturing. I congratulate ACMA on their efforts to drive the industry forward in a responsible manner and assure that the government will extend full support to ACMA in realizing the Prime Minister's vision of 'Make in India'."
Mr Baba Kalyani, Chairman & Managing Director, Bharat Forge Ltd., speaking on the evolution of the auto component industry in India remarked, "Years of sustained efforts by the auto component sector and a pro-active government policy framework have transformed a relatively small domestic industry into one with world-class manufacturing practices and a global footprint. The rapid developments in the fields of automation and the robotics in recent times have helped the automotive industry to significantly improve quality, productivity, delivery and at the same time reduce cost. Therefore, it is imperative that higher levels of automation will be integral to manufacturing. This is critical to the growth of the sector to meet global quality and productivity levels. Moreover, with India being a volume driven market, high automation will allow of appropriately sweating the assets."
Commenting on the success of ACT's role in promoting the auto component industry, Mr. Nirmal K Minda, Vice President, ACMA said, "The Indian Auto Component industry is at a point of inflection, quality and technology will be the key differentiator for industry's competitiveness. With the 'Make in India' initiative and thrust on increased localization by OEMs, the component industry is actively focusing on delivering enhanced quality products, as well as, on R&D and innovation. In the backdrop of this summit, ACT has signed two MoUs in the area of higher education with Cardiff University, UK and with DuPont on 'Train the Trainer on Safety' respectively. ACT is playing a major role in industry upgradation and I am happy to note that 300 companies including Micro, Small, Medium, Large industries and OEMs, are part of the present running clusters."
At the session Mr. Srivats Ram, Past President ACMA, Chairman ACT & Managing Director, Wheels India Ltd. said, "ACT Clusters are now considered as a proven approach to building manufacturing excellence in the auto component sector. Over the years, ACT has successfully transformed more than 650 manufacturing plants with a special focus on upscaling the SMEs in the area of productivity, quality and manufacturing competitiveness, energy savings, better inventory management, space optimization and total employee involvement.  Besides, ACT is driving various other programs to optimize resources in such a way that there is 'zero effect' on the environment."
About ACMA: The Automotive Component Manufacturers Association of India (ACMA) is the apex body representing the interest of the Indian Auto Component Industry. Its active involvement in trade promotion, technology up-gradation, quality enhancement and collection & dissemination of information has made it a vital catalyst for this industry's development. ACMA's charter is to develop a globally competitive Indian auto component Industry and strengthen its role in national economic development as also promote business through international alliances. ACMA is an ISO 9001:2008 certified Association.
About ACMA Centre of Technology (ACT): The ACMA Centre for Technology (ACT) is a specialised group with the mandate to provide technical support and services to ACMA members to help them adopt global best practices. ACT's primary focus is to provide expert guidance to members to improve their manufacturing competitiveness, implementing Zero Defect Quality, New Product Development, improving export capability, enhancing quality standards and increasing productivity and profitability through various specific interventions.
ACT has successfully established world-class shop-floor practices through cluster programs. These clusters have been a po pular intervention that aim at creating competitiveness among member companies for domestic and global markets. ACT also ensures that these programs result in profitable and sustainable improvements.