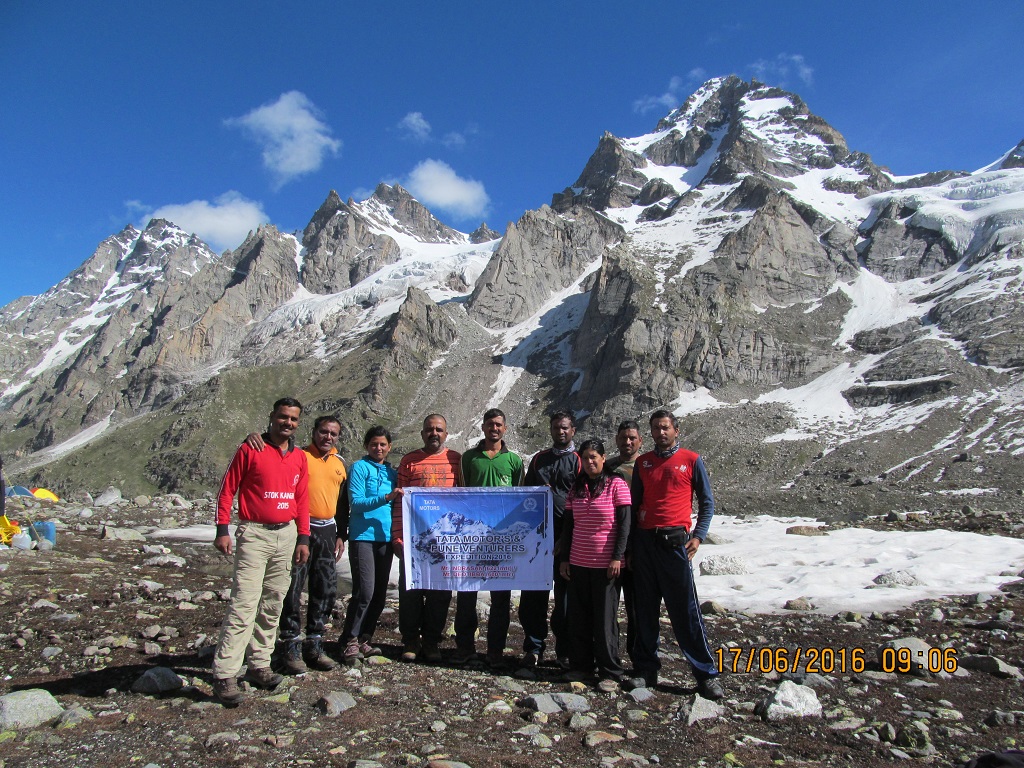 A nine-member team comprising of expert trekkers from Tata Motors and Pune Venturers lead by Mr. Anil Retawade, a seasoned trekker, successfully completed a 25-day expedition to Mt.Indrasan.
Commenced on 12th June from Jagtsukh, near Manali, this expedition was flagged-off in the presence of Mr. Anil Sinha, Vice President, Manufacturing Operations, Passenger Vehicles Business Unit, Mr. J. S. Wilson, Head Advanced Manufacturing Engineering, Passenger Vehicles Business Unit, Mr. A T Jain, Head – Car Plant, Ms. Anuradha Das, HR Head Car Plant and Mr. Milind Gunjal, Head – Sports, Tata Motors.
The Base camp was set at 14,500 ft. and the summit camp at 19,600 ft; and over 9000 ft., the rope was fixed to make the climb possible. The excursion saw trekkers scaling through an 80-degree steep mountain with a combination of blue Ice, rock, snow,with a risk of dangerous hanging ice in extreme climatic conditions. Scaled at a height of 6221meters, the team studied and analysed the Mt. Indrasan peak for three years before setting off on the expedition.
On 24th June, Anil Retawade along with two Sherpas reached the summit of Mt. Indrasan. On 26th June the team consisting of Anil Retawade, Jamir Shaikh, Umesh Sonar and Suresh Polekar successfully scaled the twin peak, Mt. Deo Tibba (19688 ft.). and Mt. Norbu (17,141 ft.) making it the first Maharashtrian successful ascent on Mt. Indrasan.