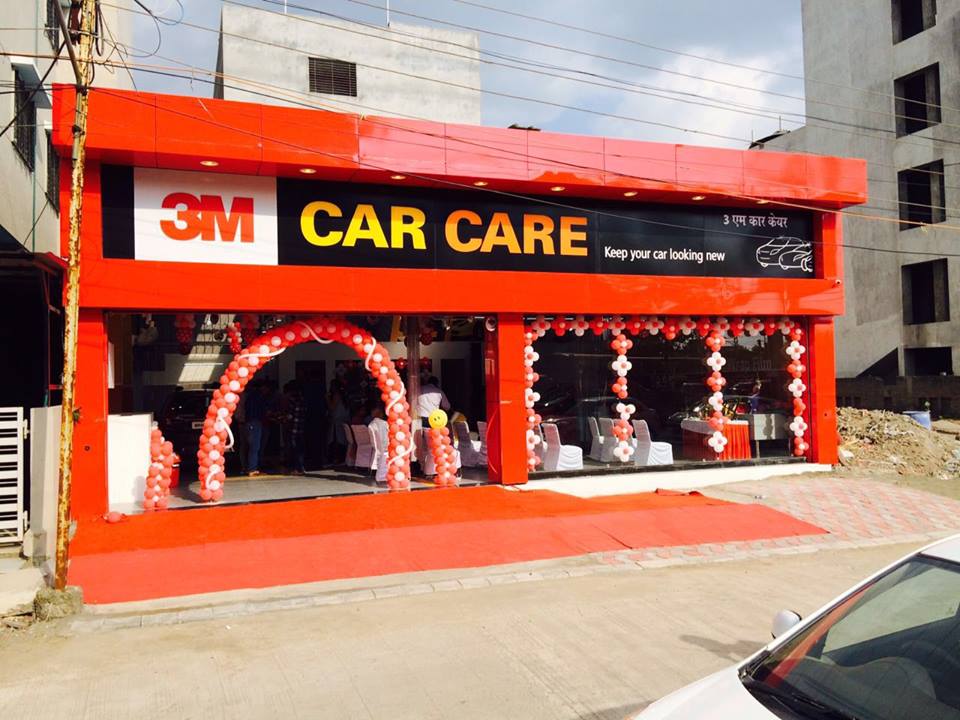 3M launches first Car Care store in Indore marking its 72nd store launch
3M Car Care, the single largest organized player in the car detailing sector in India announces its first Car Care store in Indore. The inauguration was marked by a ribbon cutting ceremony by Mr. Seshu Rao, Regional Manager – West, 3M Car Care. Going forward, 3M plans to open many more stores in Madhya Pradesh and further strengthen its presence in Central India.
This maiden store in Indore, Madhya Pradesh is located at Plot EC 90, Ring Road sand is an exclusive outlet spread across 2400 Sq. Ft. The new Centre offers a wide range of car detailing services like – car exterior paint refinement to get a perpetual 'new look', interior cleaning and anti-germ treatment (99% germ elimination), 3M Scotchgard paint protection films, Car Underbody anti-corrosion treatments, car wraps, car mats, car wash and Meguiar's range of products. store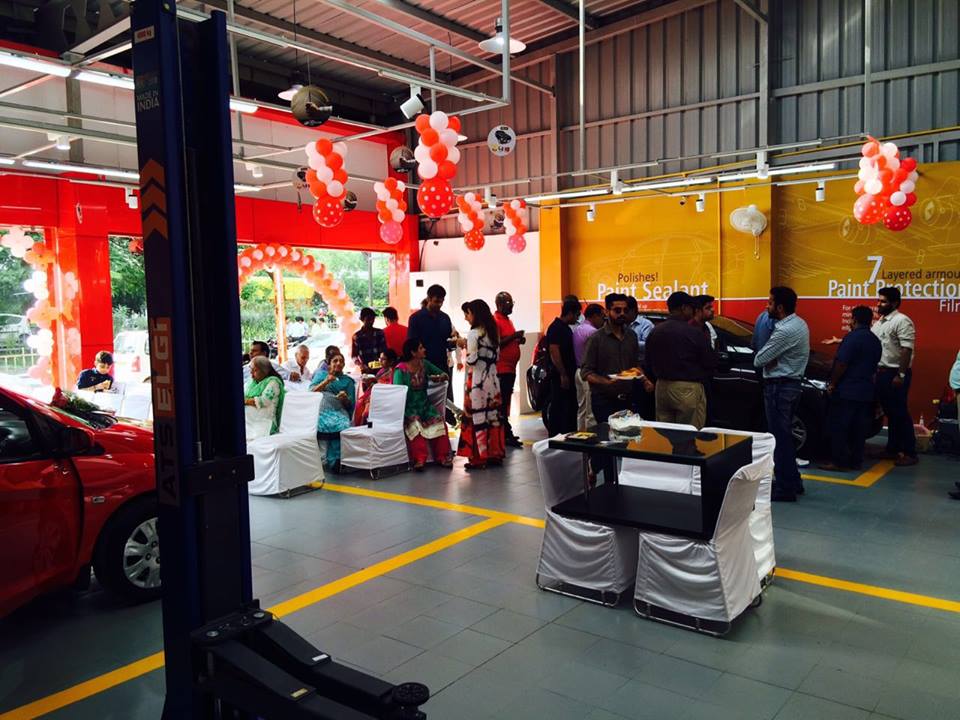 Commenting on this celebratory occasion, Mr. Ajay Jain, Vice President, Automotive Aftermarkets Division, 3M India said, "The Indore store launch marks our entry in Madhya Pradesh and we look forward to opening more outlets in the coming years. This outlet is the 72nd store for 3M Car Care in the country and it offers professional, performance driven auto detailing solutions for car enthusiasts. We are keen to provide our services and our upgraded skill of car detailing to the car owners of Indore. 3M Car Care hopes to keep our customers happy and provide them with a good experience of our services".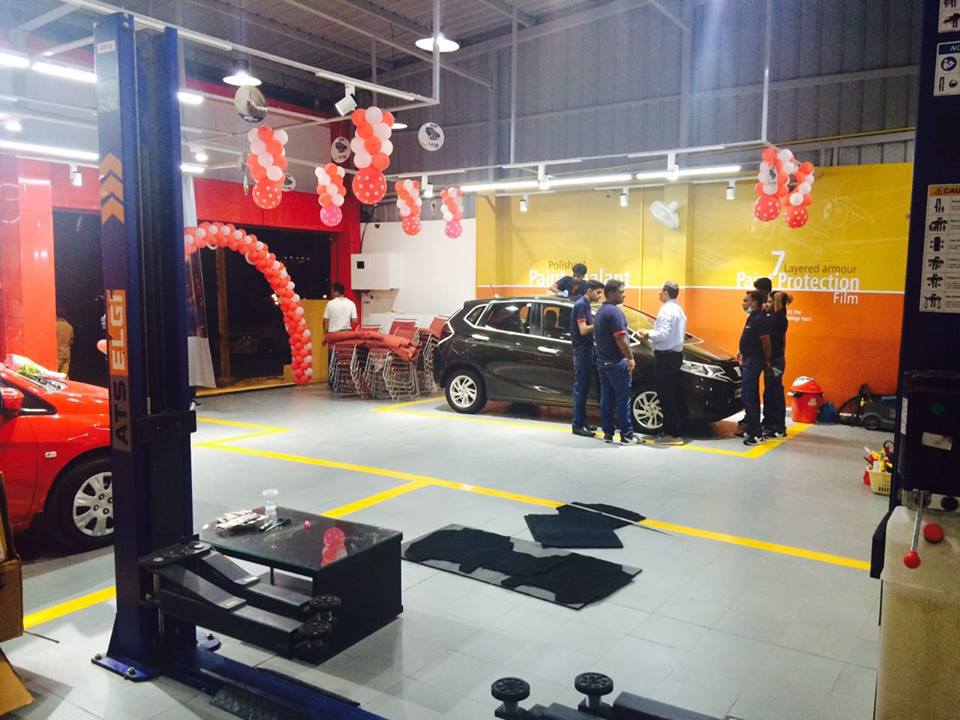 3M India not only pioneered but also owns this space of organized Car Care service business in the country. The business has become the trusted partner for most OEMs and after-markets. It has established credibility and achieved maximum recognition from the likes of Toyota, Honda, GM, Tata, Volkswagen, Ford, Mahindra, Renault, Maruti Suzuki, Hyundai etc.
Some unique services offered by 3M Car Care include:
Interior Car Detailing Service: GermKleen for 99% bacteria elimination
GermKleen is a special 3M formulation that removes 99% bacteria from the car interiors that is often a breeding ground for germs. This interior treatment cleans 21 different parts in the car interior including seats, floor, dashboard, ceiling and side panels. This treatment also includes AC duct cleaning with an aerosol can. AC cleaning results in substantial improvement in AC cooling and fresh hygienic air that is safe for circulation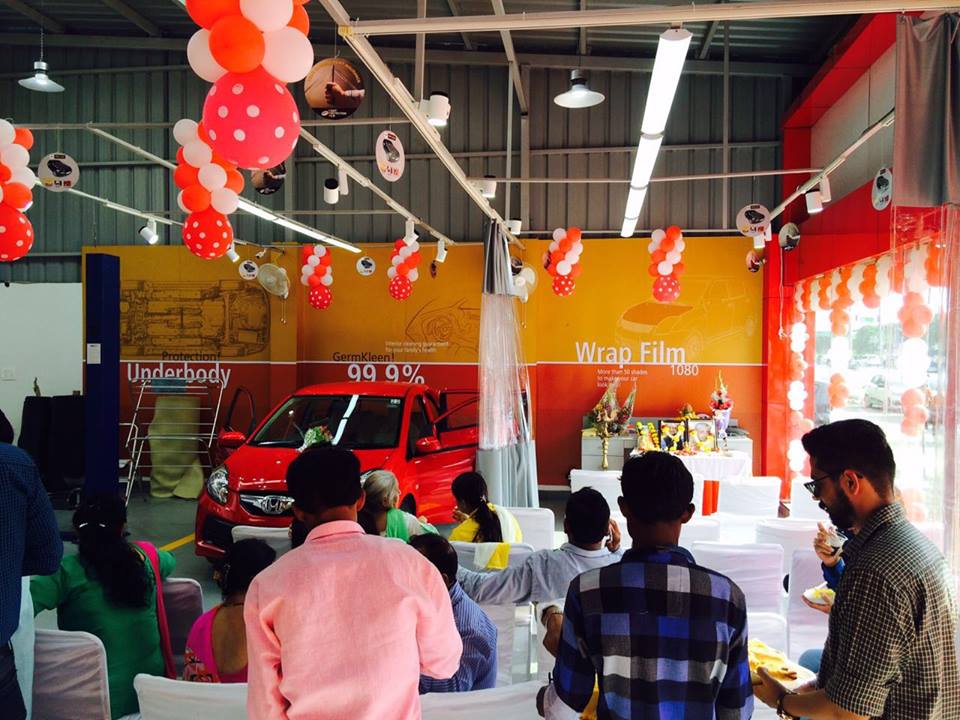 3M Scotchgard® Paint Protection Film:
3M™ Scotchgard® Paint Protection Film is a transparent Urethane Film specially designed to preserve the beauty and integrity of automotive finishes. It helps protect a vehicle's paint finish from scratches, harsh conditions and other potential sources of damage on the road viz. Stones, sand, road debris and bug acids. 3M™ Scotchgard® Paint Protection film can be applied on the hood, fenders, bumper or the entire surface of the car. It keeps the car looking new and in case the owner wants to sell the car after a few years of purchase he/she can just take off the Film too.
3M™ Wrap Film 1080
Car enthusiasts have embraced wrap film series 1080 from 3M thanks to its variety of finishes, textures and colors, which help users, create a cool and distinctive look. 3M wrap film 1080 allows the car user to wrap different parts or change the complete look of the car with a full body wrap. Wrap Film Series 1080 has 40+ head-turning films in carbon fiber, matte and high gloss textures.
3M™ Wrap Film 1080 comes with 3M developed Controltac™ and Comply™ Technologies. Controltac™ Technology helps fine tune application by enabling repositioning with pressure activated adhesive backing. Comply™ Technology provides superfine air release channels on the reverse of the film that ensure corner-to-corner bubble free application. Its 60 inch width means that users can wrap almost any section of a vehicle without seams, and the film is removable, making it easy to change looks.