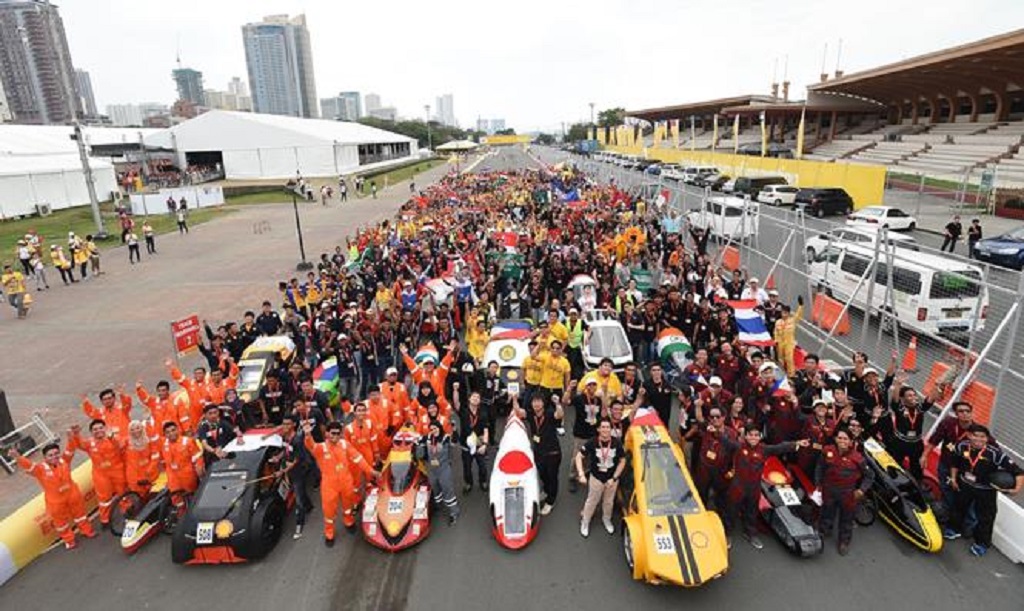 Seventh edition witnesses 100 teams from across asia and Middle East 
Annual competition challenges the region's aspiring young engineers to build vehicles of the future that can go the farthest on the least amount of energy
10 student teams from across the country reached Manila to put their self-built fuel-efficient vehicles to the test on a street circuit in the heart of Manila, Philippines. With over 100 student teams from all across Asia and the Middle East participating, India, is the fourth largest country by participation size. Enthusiastic students from various states across India like New Delhi, Kerala, Karnataka, Tamil Nadu, Uttar Pradesh, Rajasthan and Gujarat have gathered at Manila to test their mettle at this global competition.
The annual event is a reflection of Shell's commitment to help the world meet its growing energy needs in a responsible way. Student teams are challenged to stretch the boundaries of fuel efficiency in a real world urban environment, and winners are determined by the mileage achieved on a litre of fuel, rather than speed.  Last year, participants set five new mileage records at Shell Eco-marathon Asia – with the Clean Diesel Team from Japan setting a new record mileage of 1,245km/l at the street circuit.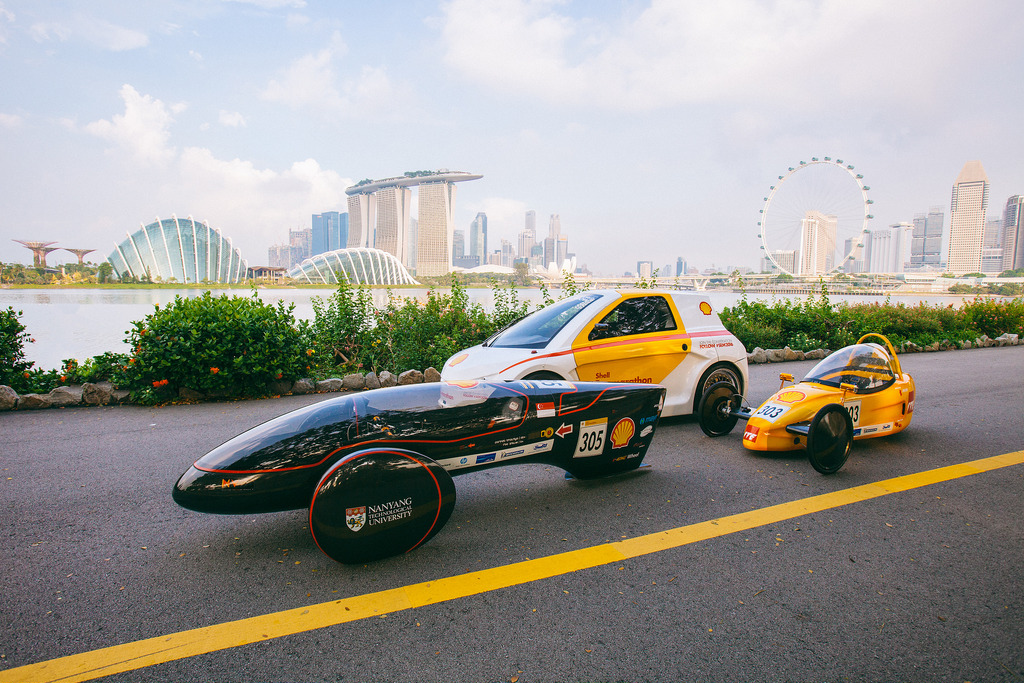 Team Eco Titans from VIT University, Vellore have been repeat participants at the Shell Eco-marathon Asia. The team's enthusiastic members have shared the common passion of building a vehicle that
they hope will define the future of automobile industry. This has been an incredible year for the team as companies like Renault, Tata Motors, Coca Cola and famous personalities like Sachin Tendulkar, Kanan Gill and Parikrama band came forward to support the team's project. With a sound financial backing, the team has been able to add innovations like blind spot warning to their vehicle. "Despite a series of minor and major challenges, we were able to complete our project before time which gave us time to test the vehicle thoroughly. We hope this will go a long way in ensuring good performance at SEM Asia this year" said Ajay Kumar, Team Manager for Team Eco Titans.
Embodying the spirit of the competition is team Infieon Supermileage from SRM University, Chennai who braved the floods that hit Chennai in November last year. "The vehicle was scheduled for shipment in early December, however the cyclone hit Chennai somewhere around mid-November. For the first few days the team used to go to the fabrication bay at 7 am to manually drain out the water with mugs and buckets. Despite all our efforts the vehicle was partially submerged in the water and we lost our tools and equipment. It took 3 weeks for things to normalise and we worked day and night to recover the damaged parts. With assistance and cooperation for Shell, we were finally able to ship our vehicle on January 15th." Narrated Sanjay Girish, Team Manager of SRM University.
Shell Eco-marathon Asia 2016 will see 24 On-Track awards with prize money of US$2,000 for Winners in both Prototype and UrbanConcept categories. In addition, teams will also be vying for five Off-Track awards: Communications, Vehicle Design, Technical Innovation, Safety, and Perseverance and Spirit of the Event.
About Shell Eco-marathon
Shell Eco-marathon began in 1939 at a Shell research laboratory in the United States as a friendly wager between scientists to see who could get the most miles per gallon from their vehicle. The winner of that contest barely achieved 50 mpg (21 km/l), and from these humble origins, a more organized competition evolved. In 1985 in France, Shell Eco-marathon as we know it today was born. In April 2007, the Shell Eco-marathon Americas event was launched in the United States, and in 2010, the inaugural Shell Eco-marathon Asia was held in Malaysia, up until 2013. Since 2014, the event has been held in Manila, Philippines, which will continue to host the event until 2016.