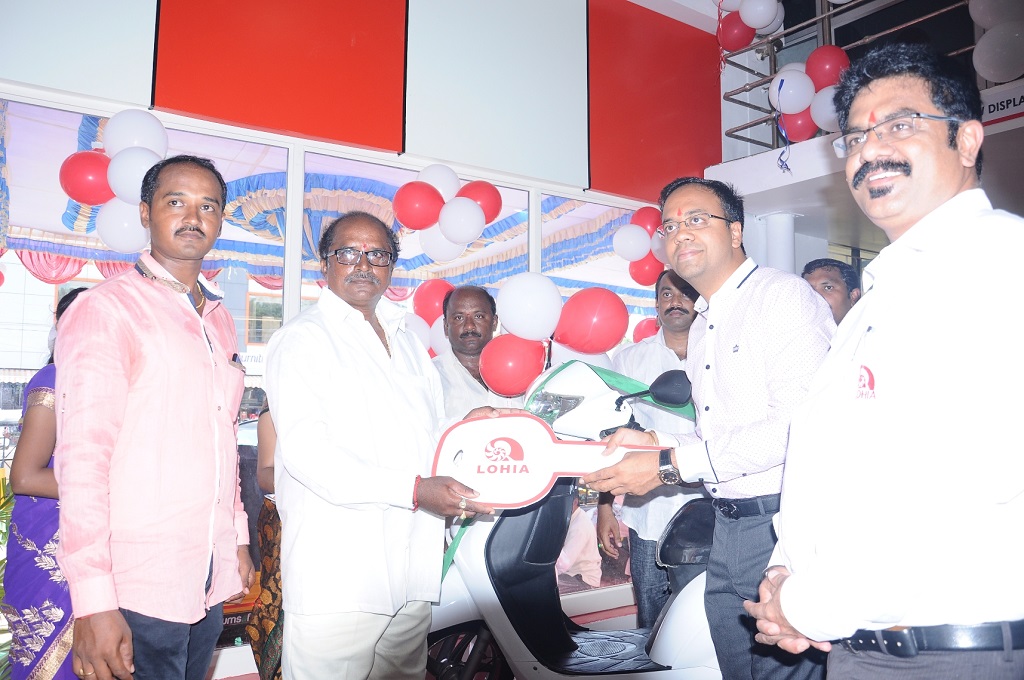 Lohia Auto Industries the largest electric vehicles player in the country inaugurated a new state-of-the-art showroom in Nellore, Andhra Pradesh. The dealership opened in association with M/s. Vandana Motors which is located opposite HDFC Bank, Venkata Reddy Nagar, Vedayapalem, Nellore and will cater to entire Nellore area.
Speaking at the inauguration, Mr. Ayush Lohia, CEO, Lohia Auto Industries said, "Nellore is an important and historical city with a strong growth record and the market is increasingly emerging for two and three wheelers, in particular. The ever-growing customer base for Lohia Auto Industries in this part of Andhra Pradesh has reinstated our confidence in the market. At Lohia Auto, our endeavor continues to pursue a customer centric approach and this has been pivotal in the impeccable trust and loyalty that Lohia Auto enjoys today."
"We are confident that this outlet will cater to Nellore and all surrounding area for the increasingly demand of electric two wheelers & electric three wheelers in addition to Lohia's diesel run three wheelers.  Mr Lohia further elaborated, "We are geared up to offer our entire product range in southern India and inaugurating more outlets, in existing and new markets. Lohia Auto has always believed in the growth story of India and the company has been adding value to the narrative of strengthening our brand presence in emerging markets in India".
The Showroom spread across 4000 sq ft is well-equipped with trained staff and service centre for maintenance and repairs.  The showroom is equipped with the latest and most sophisticated equipments to serve the customer better. He said that there are a lot of good finance options from and urged customers to avail the same.